Dear Friends of Shan Refugees,
Here is some good and bad news about Burma, Thailand, and Shan refugees, who are caught in the middle. New migrant registration laws in Thailand require refugees from Burma to be registered in both countries: Thailand and Burma. Many are afraid to do so, knowing it will make them more traceable. Still, they do not voluntarily return to Burma to suffer renewed persecution under the military regime, to endure the rapes, torture, and imprisonment they fled from.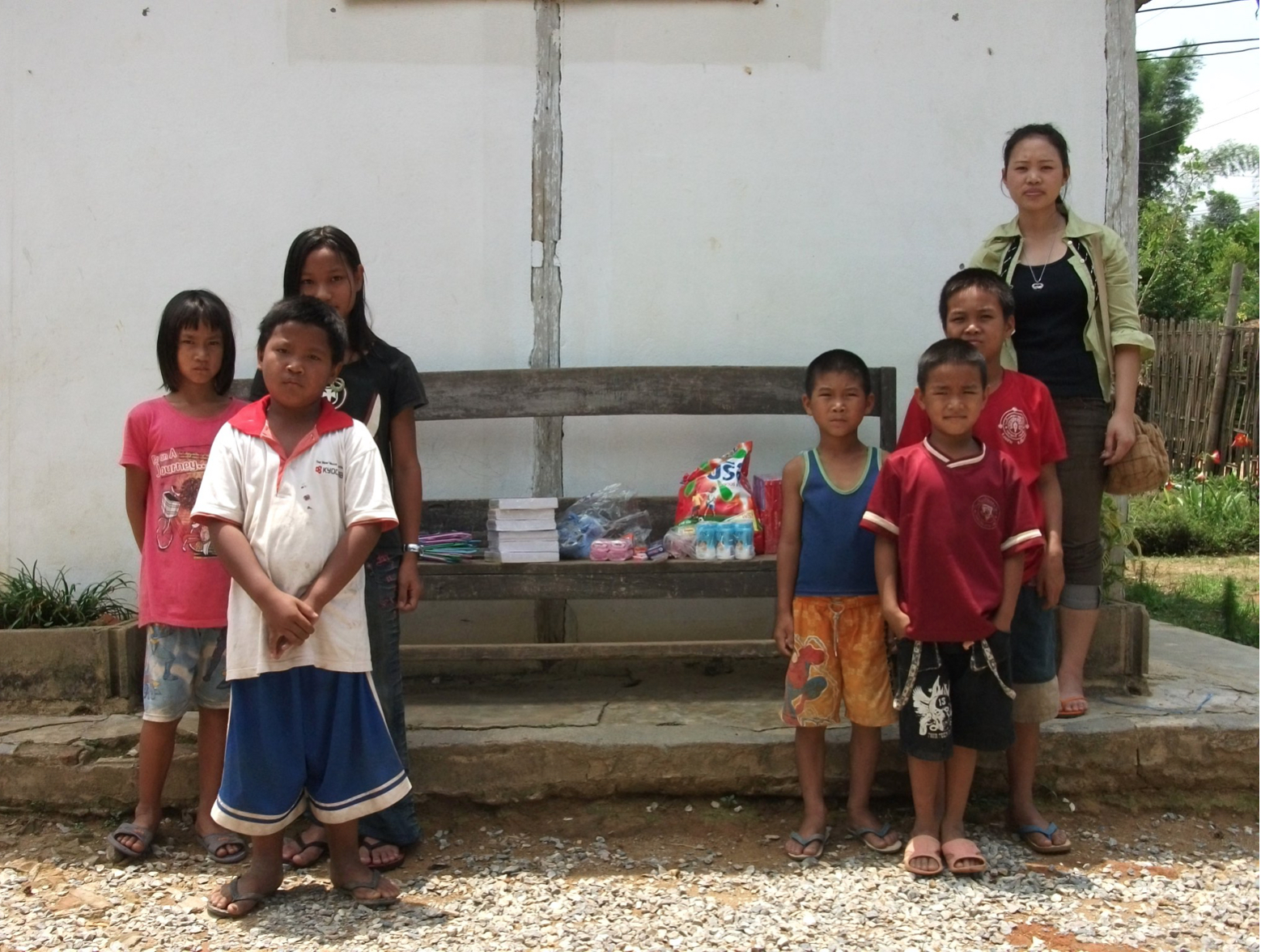 In Thailand, they work at difficult, dangerous jobs, for less than minimum wage, in order to send money to family members who cannot make enough to survive in Burma. Illiterate parents work ten hour days, six days per week, to send their children to school.
The good news is that even though they are studying in a foreign language, even though they live in shacks of bamboo and plastic, in areas where rutted dirt roads turn to mud holes during Thailand's heavy rains, the children excel. And not only do they excel but they consider school a joyous event. That includes the six orphans we are providing food, clothing, and school expenses for this year.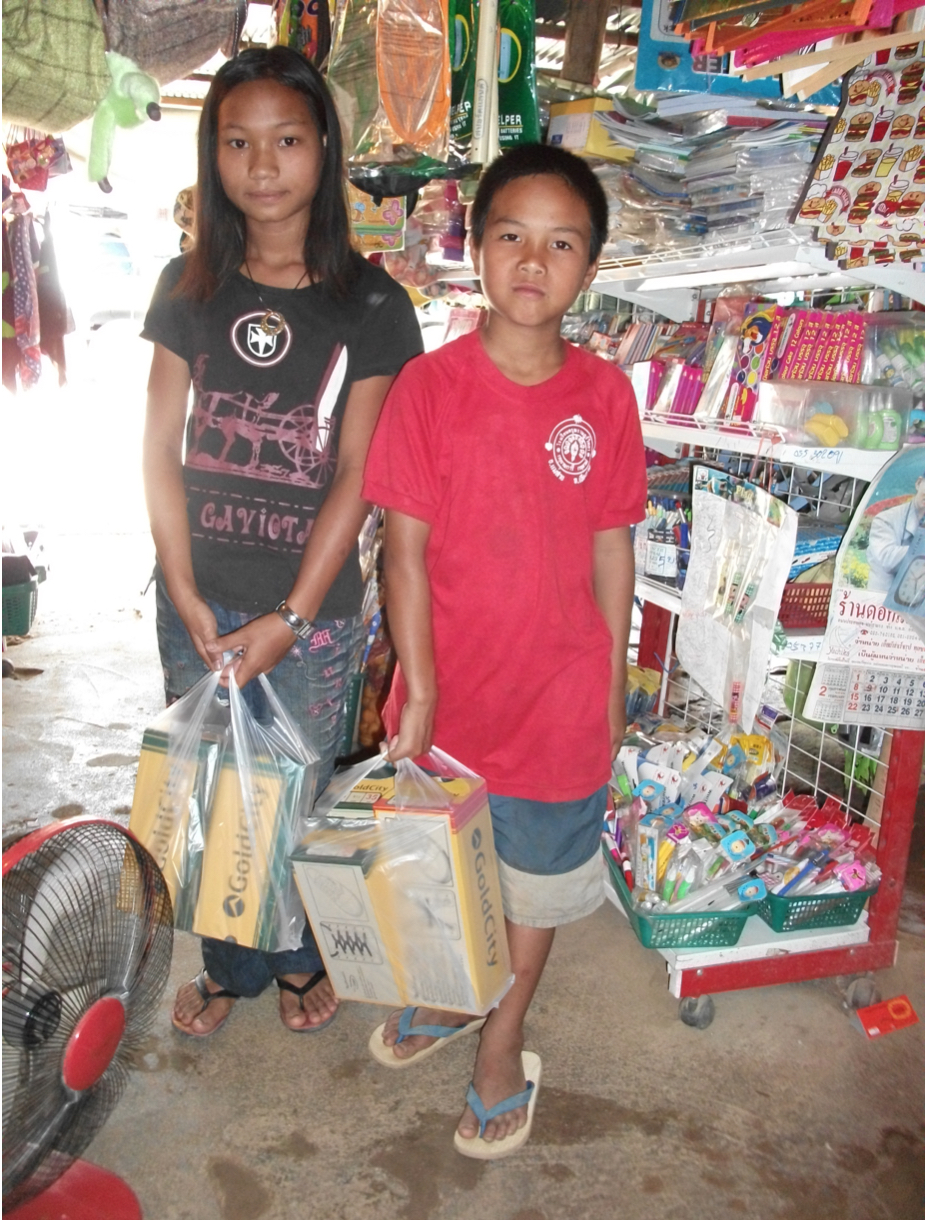 They are the children described by their headmaster as a "little bit smart and try hard." I am appending photos their teacher sent me of the children as they they were getting their first personal supplies with money we sent them.
We thank you for adding opportunity and joy to the lives of these innocent young people, who are subject to human trafficking and to the ever-present dangers of drugs and prostitution that tempt young people in Thailand and Burma.
Sincerely, Bernice
P.S. For more news about the political situation in those two countries, you may access the following websites:
U.S. Assistant Secretary meets with Aung San Suu Kyi.

http://www2.irrawaddy.org/article.php?art_id=20293
Former Thai Prime Minister accused of Terrorism in recent "Red Shirt" protests in Bangkok.
http://www2.irrawaddy.org/article.php?art_id=18571
Elections: http://www.huffingtonpost.com/cynthia-boaz/the-burmese-elections-pro_b_628705.html
Christian Science Monitor, June 3, 2010: The "worst of the worst," as Washington-based human rights watchdog Freedom House calls them, is comprised of nine countries and one territory: Burma, Equatorial Guinea, Eritrea, Libya, North Korea, Somalia, Sudan, Turkmenistan, Uzbekistan, and Tibet (under Chinese jurisdiction).
Ready to help us make a change?
We greatly appreciate your financial contribution to our important work. Click the donate button to submit your donation securely via PayPal.