Dear Friends of Shan Refugees:
One of the lesser known outrages caused by the civil war in Burma is the number of ethnic people who have been driven from their homes by the government soldiers and are now living either in relocation camps or hiding in the jungle.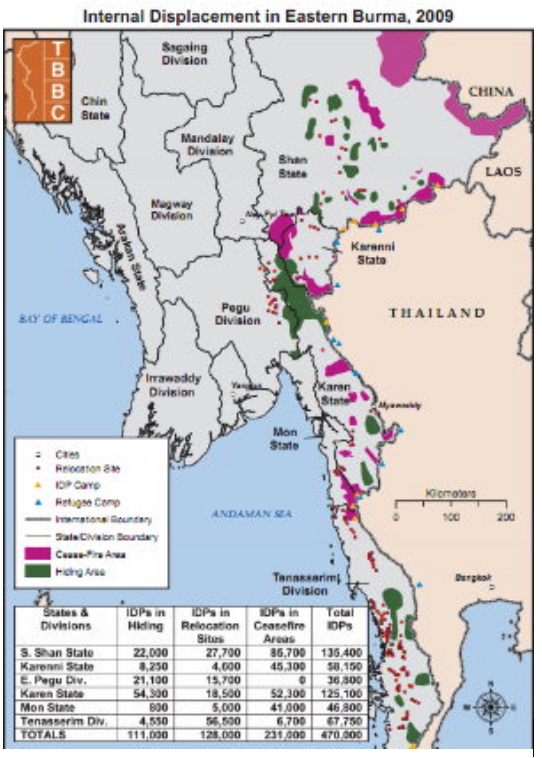 The map above, prepared by the Thai Burma Border Consortium, shows the Internally Displaced Persons (IDP) hiding areas in green, the cease fire areas in pink, and the IDP relocation -some say concentration-camps as pink dots. All of these are located in the Shan, Karenni, Karen, and Mon ethnic homelands of eastern Burma. The civil war has been waging for over 50 years, and by the time this map was prepared there were close to one-half million IDPs throughout eastern Burma.
Some may think that Burma should be more peaceful now that they have a civilian government, but military attacks have increased in Shan State and other ethnic areas. Last month I asked Khuensai Jaiyen, editor of the Shan Herald how many battles there had been in Shan State since March 1. This was his answer: "We don't have an official count. But 200 clashes, big and small, I think, is a conservative figure." Khuensai is a highly respected Shan elder and a friend of Charm Tong, director of the school for refugees from Shan State where I taught English in 2001 and 2002. In 2001, Charm Tong was 19 years old and already an activist.
Recently Charm Tong helped compile a report about the effects of war in Shan State, which has resulted in 30,000 internally displaced persons huddling in makeshift huts inside Burma near the Thai border.
http://www.shanland.org/index.php?option=com_content&view=article&id=3875:shattered-lives&catid=115:opinions&Itemid=308
There is little help available for the displaced refugees, and unfortunately our charity is not set up to provide aid. However, some of my former students attempt to help the displaced refugees.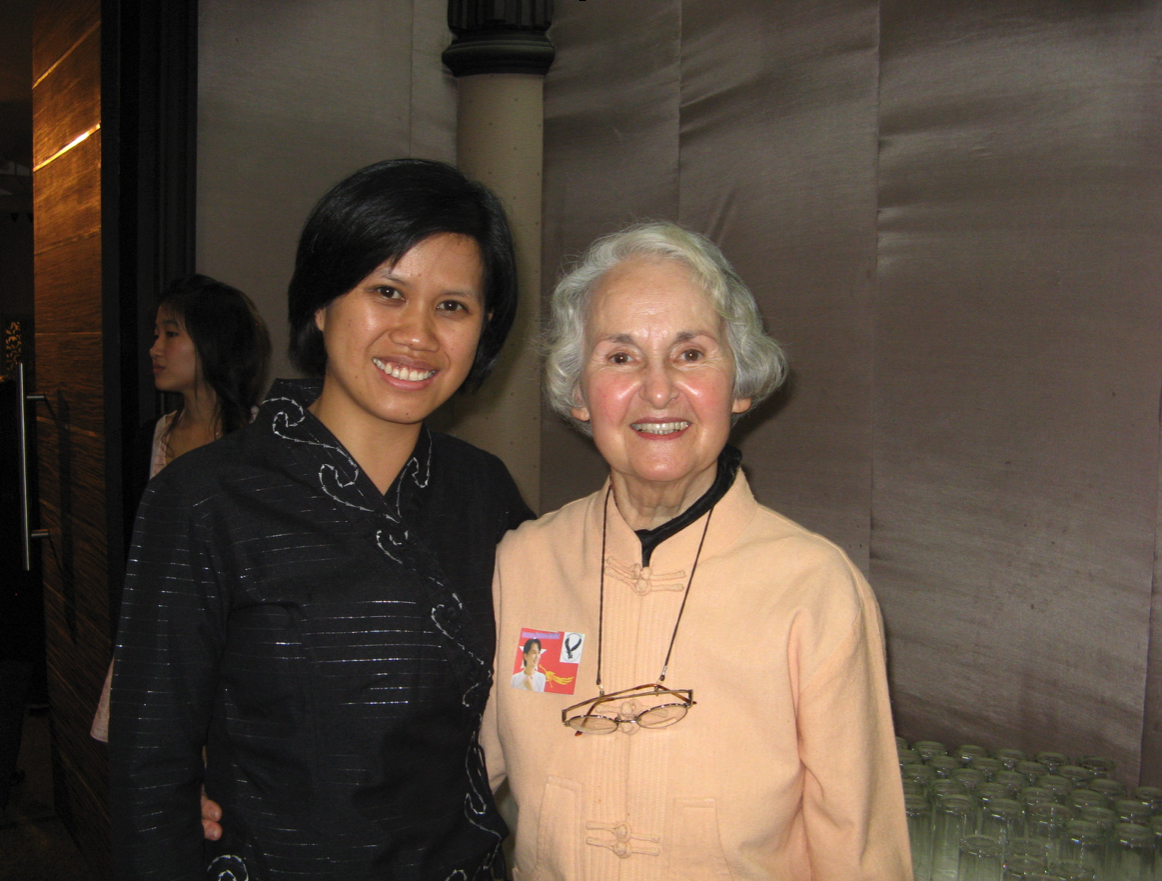 Good News:
1. Although we can do little to help newly displaced Shan refugees, we continue to help those children who escape to Thailand get an education. They learn quickly and well, and we are grateful for your help in giving them the opportunity to do so.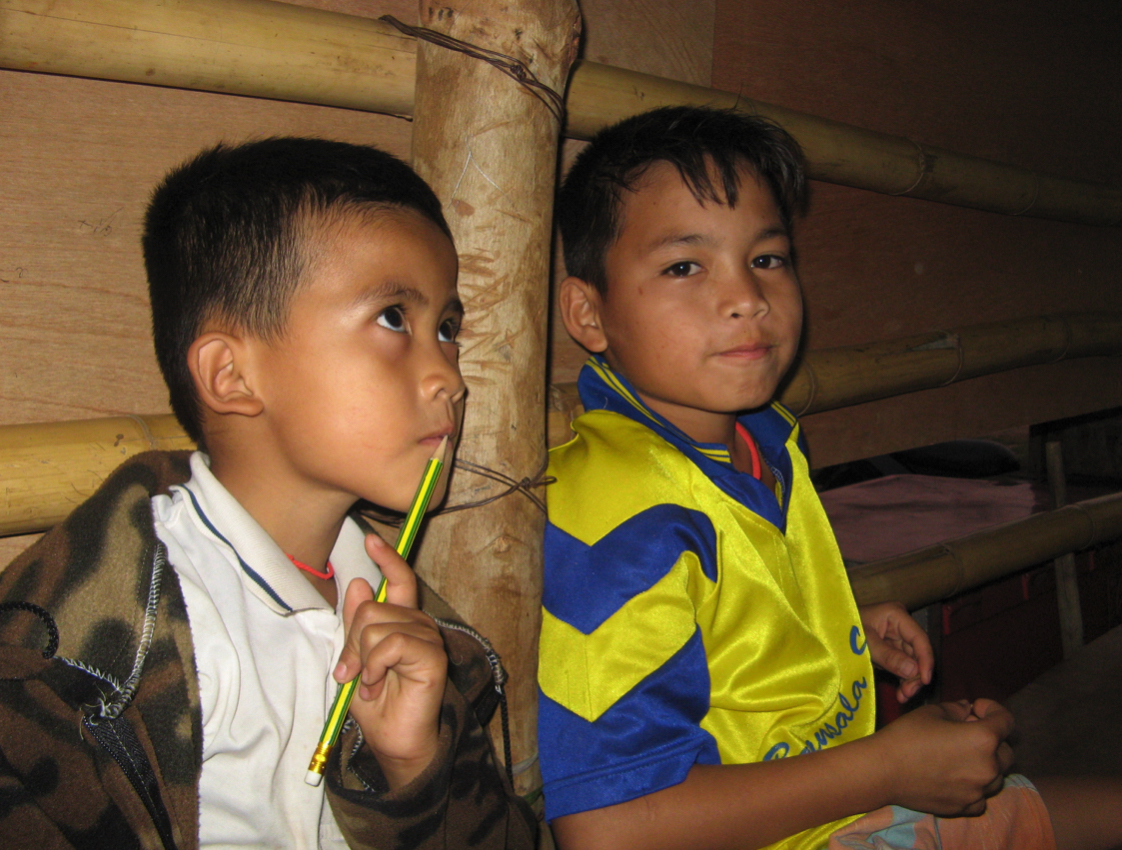 2. This spring, I met a 19-year-old Karen refugee from Burma who four years ago settled with his parents in our sister city of St. Paul. We became Facebook friends and then friends in the flesh, and I have been amazed by his accomplishments. He was a high school honor student and will be starting university in the fall. When we met, he talked about having Shan friends and said he wanted to help the children. In three months, all on his own, he raised enough money to cover school expenses for a number of Shan children. As if that weren't enough, several days ago he came over and cooked Burmese food for my son Brent and me. Included is a photo of us in my tiny kitchen.
Ready to help us make a change?
We greatly appreciate your financial contribution to our important work. Click the donate button to submit your donation securely via PayPal.