Dear Friends of Shan Refugees:
Things are changing fast in Burma. In November 2010, Aung San Suu Kyi was released from house arrest (after being confined to her home and yard for 15 years); in the spring of 2012, she was elected to Burma's Parliament. Since then, she has collected human rights awards around the world, including the Nobel Peace Prize awarded to her in 1991, and the US Congressional Medal of Honor. That said, the human rights situation is bad in Burma.
Persecution of the Rohingya Muslims in Burma's Rakhine State continues; those who flee to nearby Bangladesh are turned back. Burma will not grant them citizenship, although they and their ancestors have lived in that country for 300 years. In Kachin State, there is all-out warfare between the ethnic minority and the Burmese military, which seems to be self-governed. Ceasefire treaties with ethnic groups are ignored.
According to the Shan Herald Agency for News in Chiang Mai, approximately one thousand Shan each month still flee to Thailand for refuge. We must continue to support the education of Shan children and youth until there is true peace in Burma. You may read more at this website.
http://www.english.panglong.org/index.php?option=com_content&view=article&id=4926:no-changes-in-the-countryside&catid=87:human-rights&Itemid=285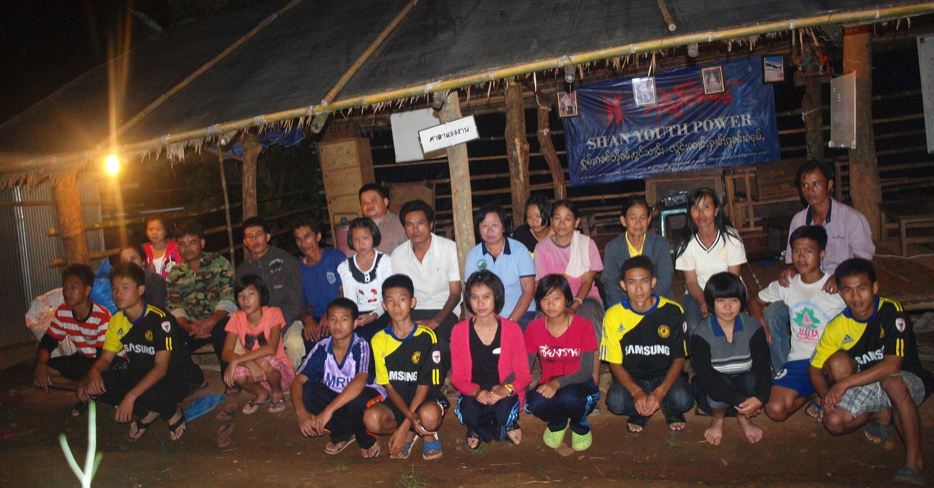 The good news is that the Shan State children we support in Thailand continue to excel! Below is a photo of some of the youth we support with bus scholarships. Schools in their area are only through 6th grade, so to complete their education they must travel farther, and bus fares are expensive. Their scholarships were $260 each in 2012. Younger students in this program get scholarships that cost just $20 per year, enough to buy several school uniforms, shoes, and books. (Photos of the younger children were in an earlier newsletter.)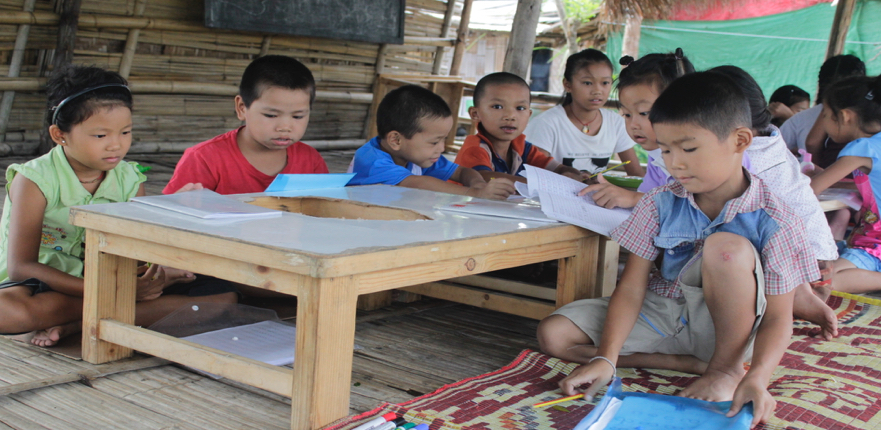 The PiMok migrant school we supported for six years in a migrant construction workers' camp had to be moved this year because the workers built fine homes around the shacks they lived in until there was no room left for them. See photo of new school at left (desks await repair.) Cost to operate this part-time school for 20 children is approximately $300 per month.
I leave for Thailand November 1st, so if you've been planning to donate to Schools for Shan Refugees but haven't yet done so, it would be helpful if you could donate by October 22 so I can figure out how to allocate money for the 2013 budget and wire it to Thailand. The cost to wire money to Thailand (approximately $36) is more than the cost of a scholarship for a young child, so I try not to do it more than once each year.
Many thanks for your continued support! Education lessens the allure of drugs and prostitution for refugee children.
Sincerely, Bernice
Ready to help us make a change?
We greatly appreciate your financial contribution to our important work. Click the donate button to submit your donation securely via PayPal.