Dear Friend,
The political situation in Burma has changed little.
Under pressure from the international community and after comments by Aung San Suu Kyi, the government agreed to stop attacking the Kachin ethnic group—so they said. Reports from Kachin State are that fighting continues. Ethnic groups are asking President Thein Sein to cut funds for the military to stop the killing and abuse.
Several groups Rohingya people from Arakan State have tried to get escape persecution by traveling to Malaysia. Yesterday there were reports that the Thai Army had been colluding with traffickers in Burma to transport workers to Malaysia. Mizzima News reported that more than 949 Rohingya had been held first in southern Thailand before being trafficked to Malaysia.
In Shan State, beatings and rapes continue.
On a more personal level, the Shan children we have assisted continue to thrive. The PiMok Migrant School, which we supported for six years, closed this past winter because the construction workers who lived there had worked themselves out of jobs, having built lovely homes on all of the surrounding land. They and their children have now moved to other worksites, and we started a new migrant school in another construction camp with the money allocated for PiMok. The workers in the new camp are very concerned about their children's educations, and chose a site for the school first, then built their bamboo huts around it. The new school is a simple platform supported by bamboo poles and with a thatched roof, as are other migrant schools. Here is a photo of some workers' homes. The workers and their children are thrilled with their new school. A six-year-old Shan boy who attends the school scored 100% on both his Math and English tests last quarter.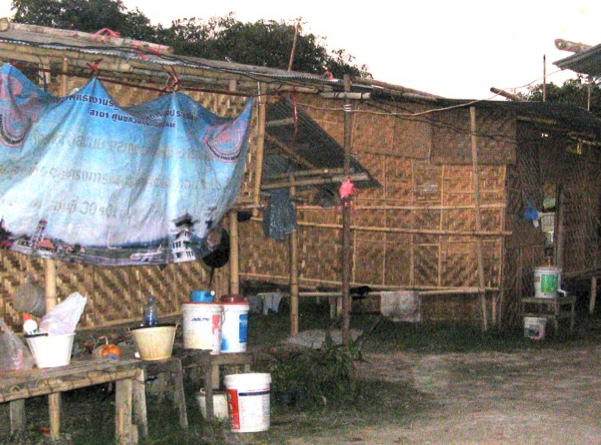 I visited the school together with friend Diane, whose Unitarian Church in Victoria Canada, supported the school in 2012. She brought chocolate candy to the students, and I brought them wool stockings knitted by Erika of Sweden and teddy bears knitted by Irish and English ladies. The children were thrilled. The girl with the very wide smile is trying on her stockings into which Erica had knitted a separate "finger" for their big toes. The Shan beauty in red is awaiting her gifts.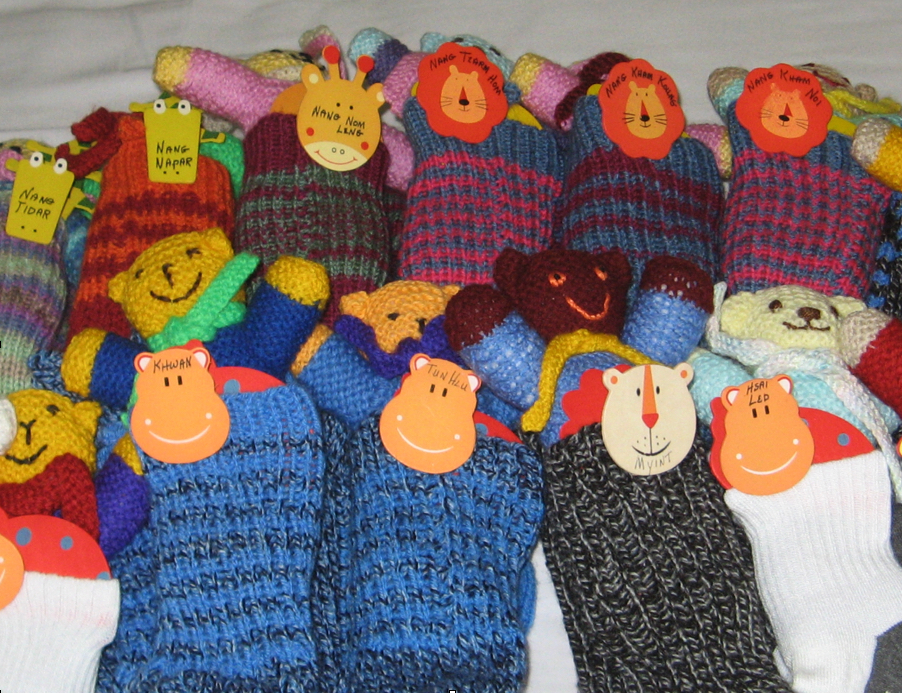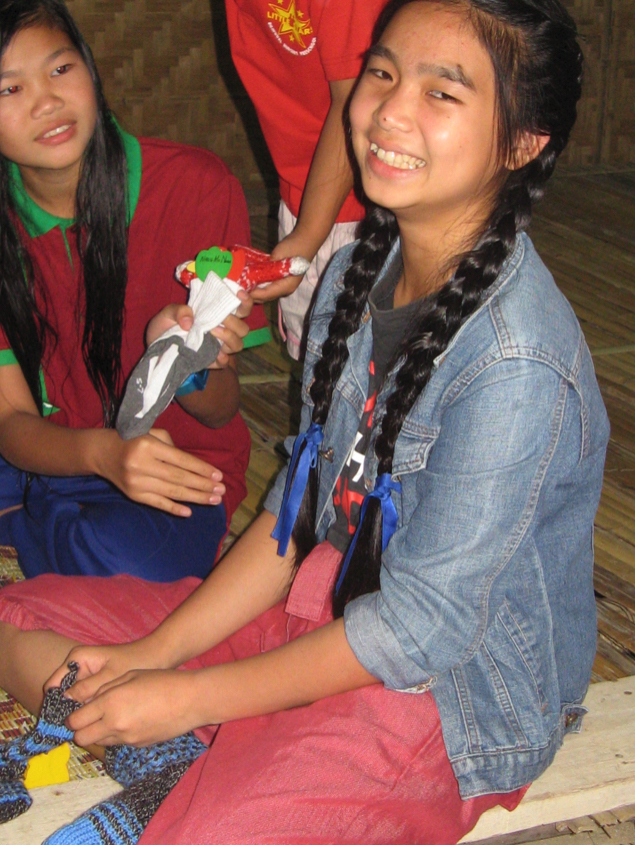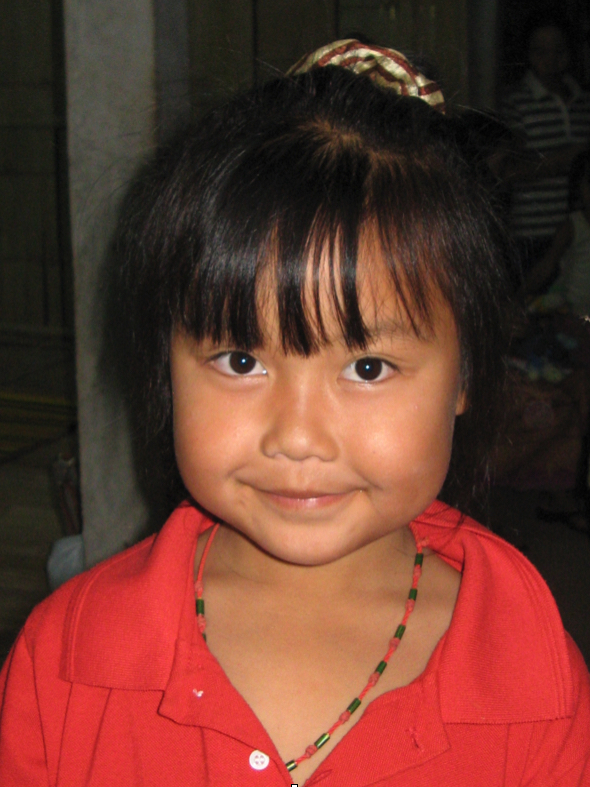 Cuddled into the crook of Diane's arm is the Shan boy who got perfect scores in his Math and English tests. In another photo I am with Ying, the former agricultural camp student we supported with scholarships, who is now a teacher.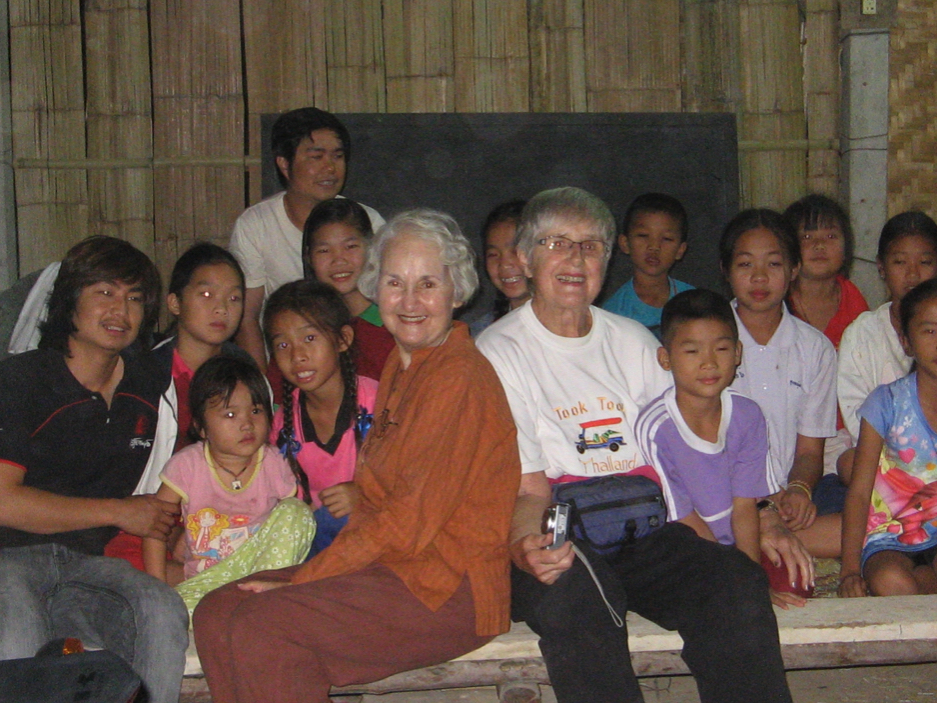 Before visiting View School, I had attended the 2012 graduation ceremony for SSSNY, the school where I taught English in 2002 and 2003. The beautiful young man in this photo was also an agricultural camp student whom we supported with small scholarships. He came up to me after the ceremony, pressed his hand to his heart, and said, "My dream, teacher." (The year before he had told me it was his dream to attend that school.) Then he asked to have his photo taken with me. I could not have asked for a better gift!
Many parents of these beautiful young people are illiterate, but thanks to your generosity, their children often become teachers. The young man at the left is now serving a teaching internship at a Thai school.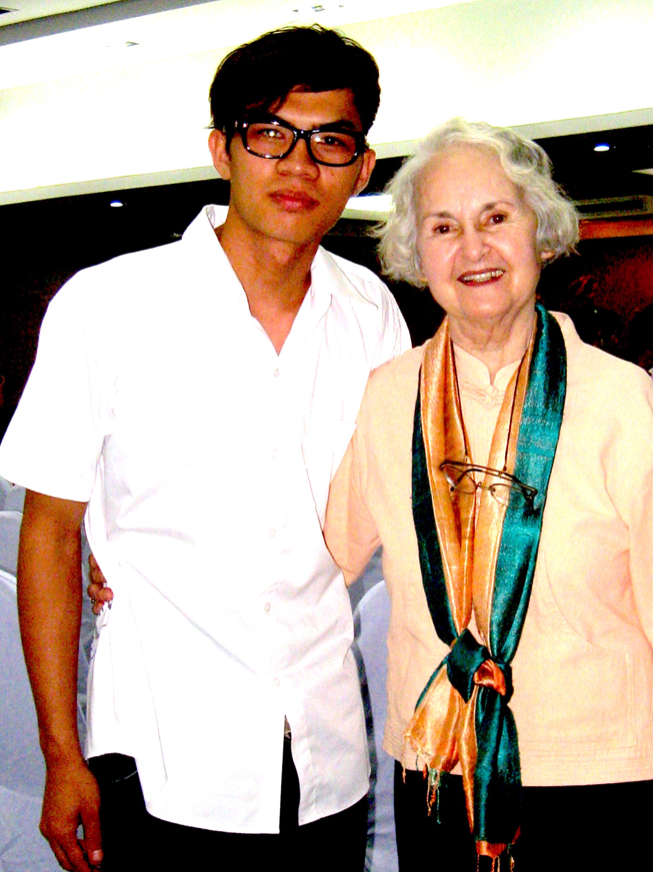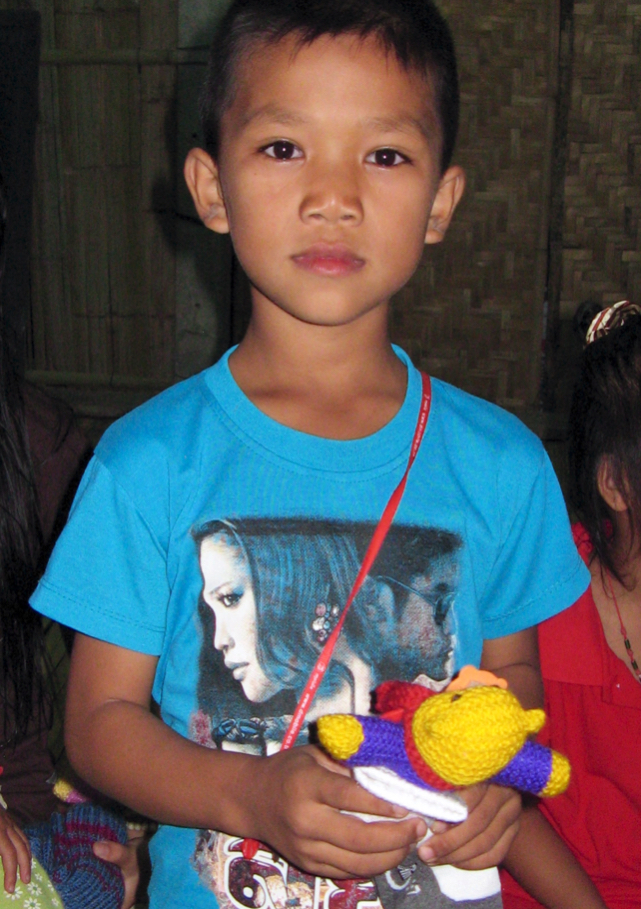 Thank you for helping Shan refugees to help themselves!
Sincerely, Bernice
Ready to help us make a change?
We greatly appreciate your financial contribution to our important work. Click the donate button to submit your donation securely via PayPal.