Dear Friend,
Here is an update on our 2013 activities with Shan refugees in Thailand. It was my great joy to have son Brent here with me for one month this year. He arrived in time for our annual visit to the orphans we support from a displaced persons' camp in northern Thailand. Here are a few photos from that excursion.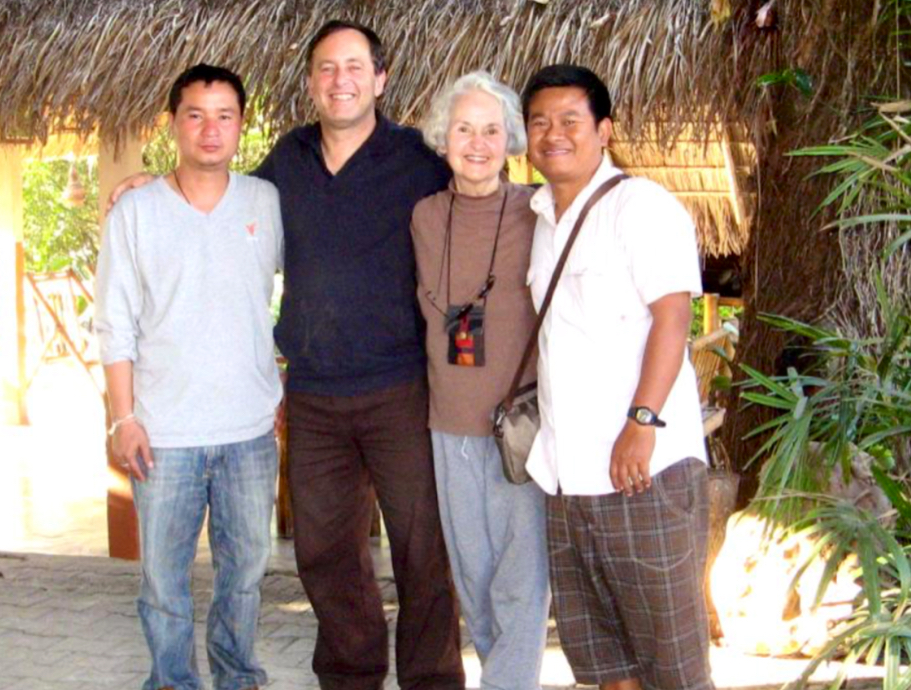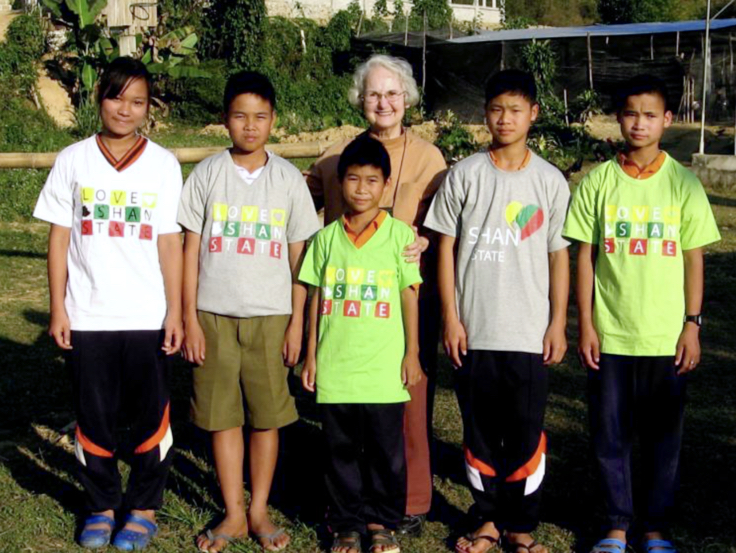 In the first photo above, Brent and I are with two of my former students who escorted us a displaced persons' camp at the Thai-Burma border, six and one-half hours from Chiang Mai. In the second photo above, I am with the orphans, who are dressed in Shan State tee-shirts gifted to them by granddaughter Jessica. We support one more child in this group, but he was not available the day we were there.
Not long after this excursion, I developed acute bronchitis, was hospitalized for a couple of days and lost my energy for weeks afterward, during which time Brent assumed some of my duties. For the past six years, we have supported the children of Shan migrant agricultural workers with scholarships to attend Thai schools.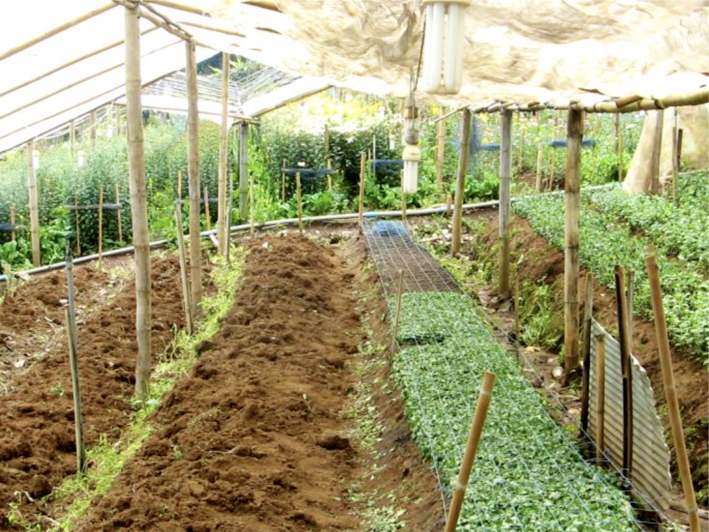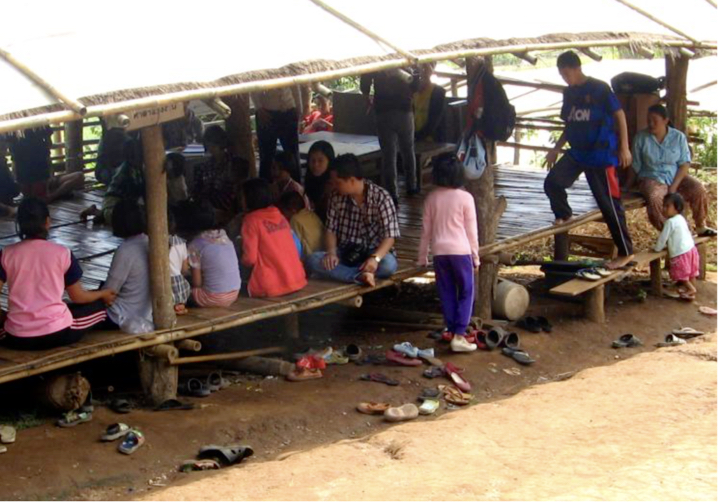 In addition to scholarships, the children were delighted to receive oranges from Jerry Nelson and art supplies donated by Steve and Li Cole of Australia.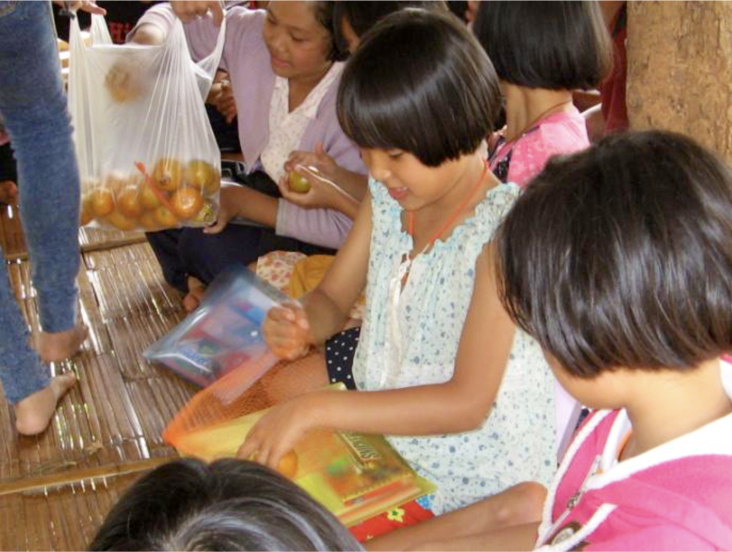 The children from this camp do amazingly well in Thai schools and those who have graduated now have good jobs.
Because I was still in the throes of bronchitis, Brent took on another of my duties; this one self-imposed. He traveled to a monastery orphanage where thanks to the generosity of the women of the Unitarian Universalist Church of Underwood Minnesota, who make teddy bear backpacks, and to my equally generous friend Linda Rochester and her daughter and son- in-law of England, who bought teddy bears, the children got cuddle buddies. This school is supported by donors from Singapore, but it was our privilege to add to the happiness of the beautiful Shan children who work and study here.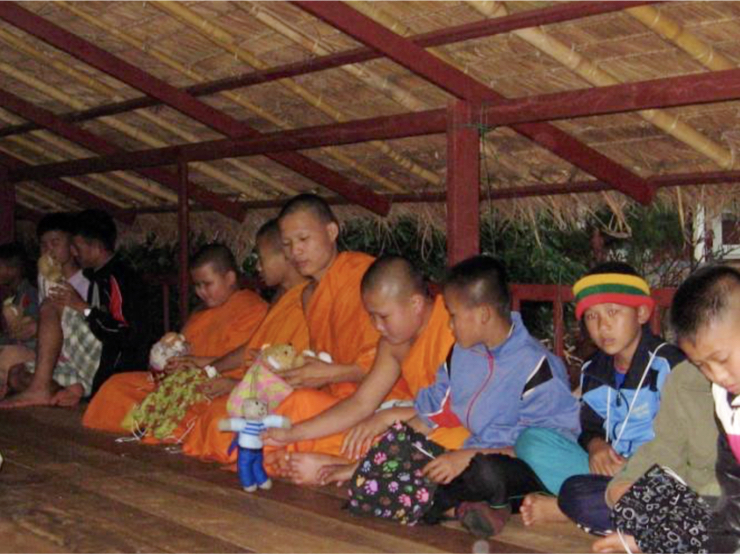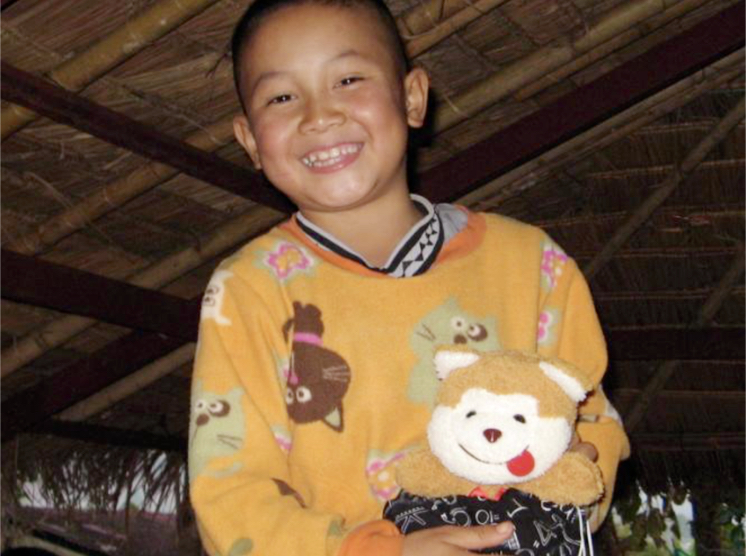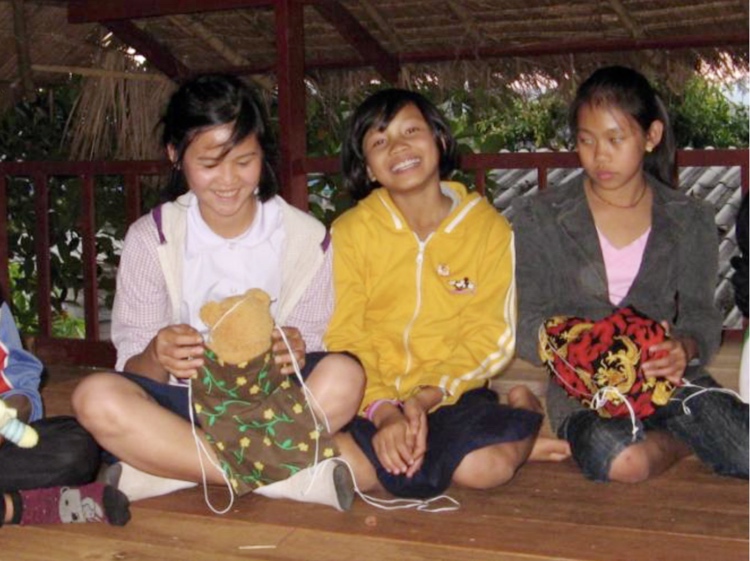 Many thanks for helping Shan refugee children! Please send me an e-mail at any time if you have questions.
Sincerely,
Bernice
Ready to help us make a change?
We greatly appreciate your financial contribution to our important work. Click the donate button to submit your donation securely via PayPal.