Dear Friends of Shan: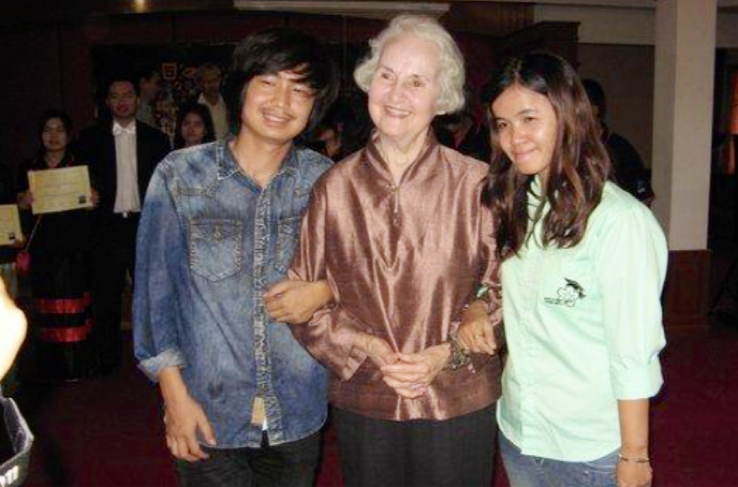 In this newsletter, I will talk about some of the reasons that my time in Thailand becomes more rewarding each year. The two young Shan people in the photo at the right are one of the reasons. They are both well-loved migrant camp teachers and they help to direct our education programs for Shan youth.
It was also rewarding to have a former student contact me about starting an English language library in the school she attended as a child and which she and two other former students helped to build. I am proud of them for their dedication to helping others. We spent an evening shopping for books written in English on one side and Thai on the other side. The first photo shows me with my former students and with the books arrayed beside us. The second photo is of the children reading the books at school: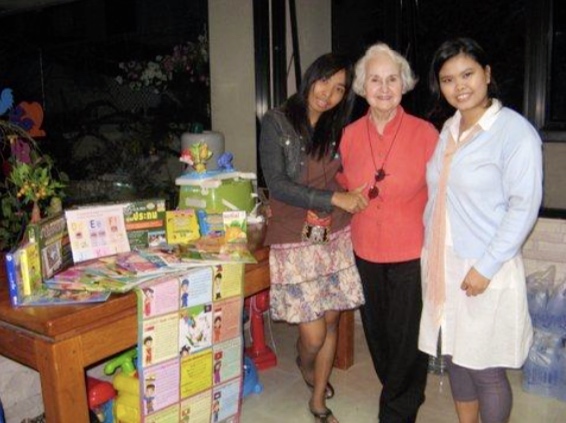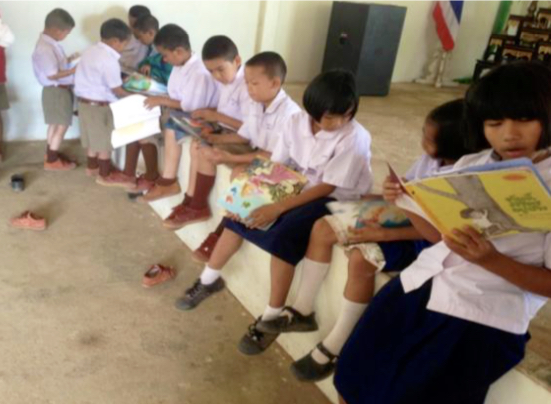 The following photos are students in our highly effective scholarship program. These students live in an agricultural camp where the parents receive very low wages and would have difficulty sending their children to school if they did not receive scholarships. The first photos are of some of the younger students who get $33 U.S. per year scholarships, just enough to buy uniforms, shoes, and books.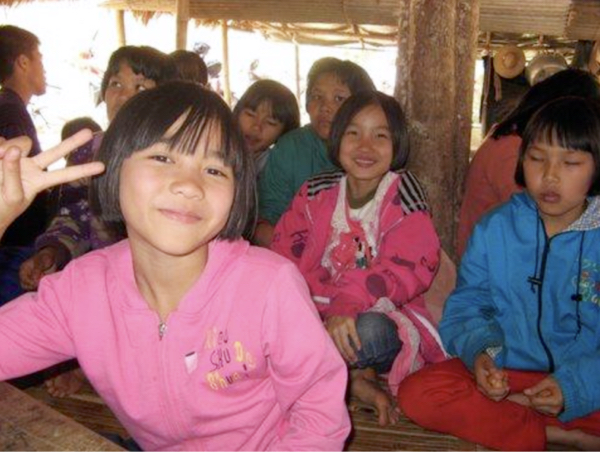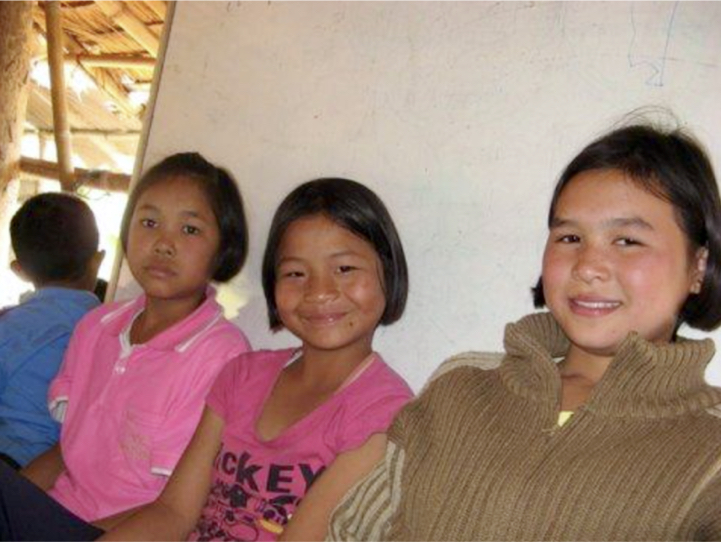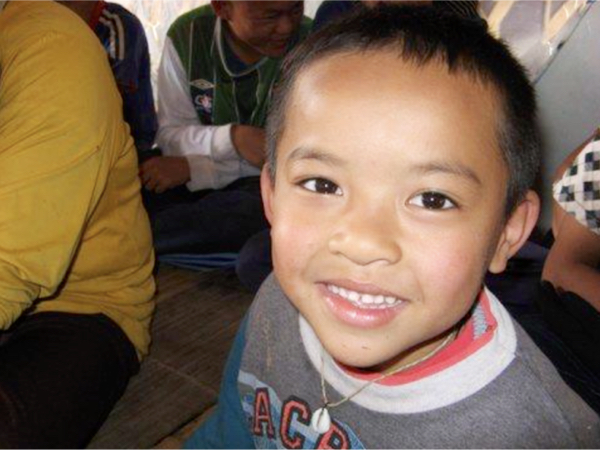 The first photo below is with the younger children. The second photo is with the older students, who get annual scholarships ranging from $75 U.S. to $275 U.S. per year, depending upon need. Most of the scholarship money for the older children is used for transportation. Buses from the rural area where they live to schools in the city are very expensive.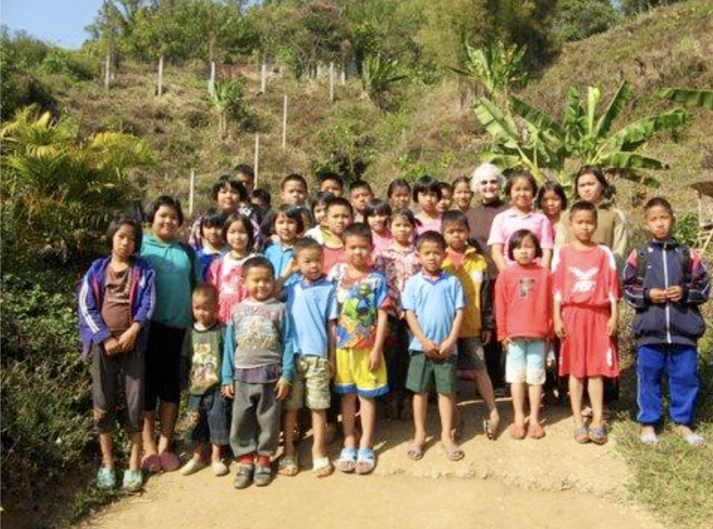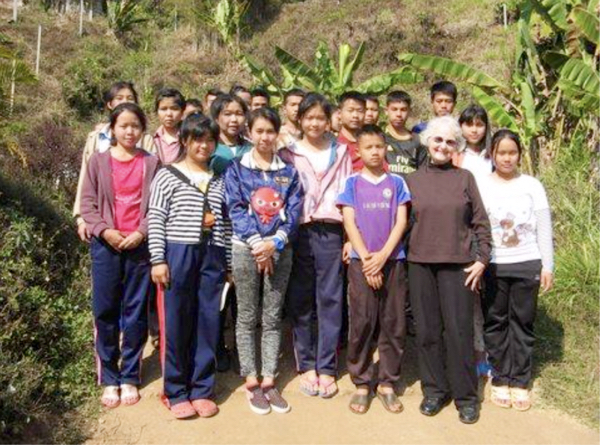 The last photo (at right) is with our head teacher and the three former scholarship students who now teach at the camp where they grew up. This year I was privileged to watch their parents watch them as they worked with the younger students and to see the pride and joy on their faces.
Many thanks for your help in making the dreams of these young people and their parents' dreams for them come true!
Sincerely,
Bernice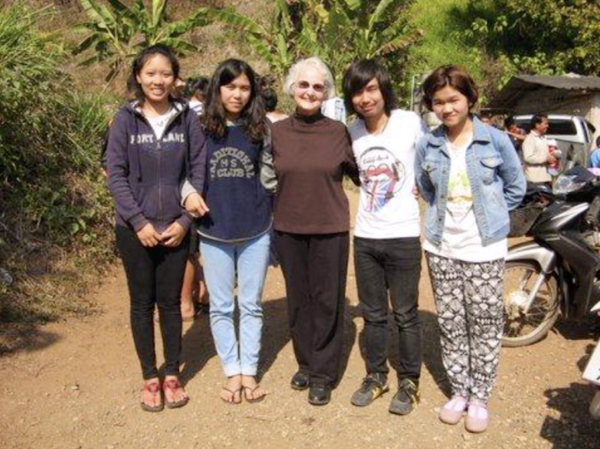 Ready to help us make a change?
We greatly appreciate your financial contribution to our important work. Click the donate button to submit your donation securely via PayPal.