Dear Friends,
In the photo below, which was taken this past winter, I am with Charm Tong, the Shan advocate and educator whose education projects continue to inspire the Shan youth we work with and many others to help themselves and their fellow students/neighbors fight against oppression.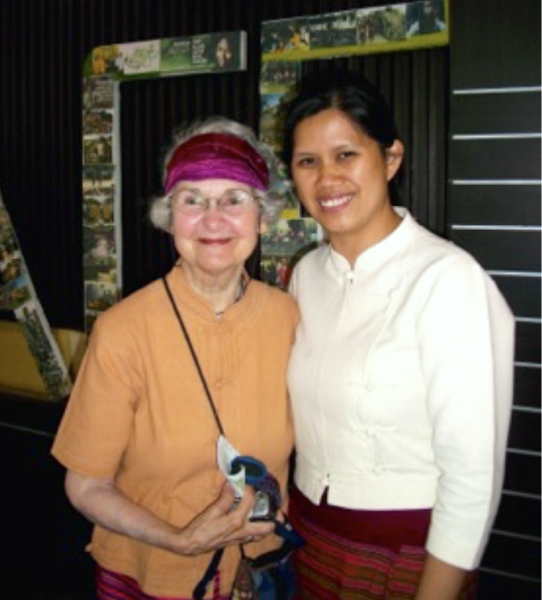 Here is an update about Burma and Shan State, which outlines some of the most egregious ongoing human rights violations and problems in Burma:
1. Thousands of Rohyingya Muslims in Rakhine State, Burma, have been driven from their homes as a result of racial/religious hatred incited by the militant Buddhist monk, Wirathu, (http://www.bbc.com/news/world-asia-30930997), who has recently "drawn the ire of the UN by calling its special envoy to Myanmar (formerly known as Burma), Yanghee Lee, a 'bitch' and a 'whore'" when she spoke out on behalf of the Rohingya, who do not receive adequate food and medical care in the detention camps where they have been driven.
2. President Obama's second visit to Burma in the fall of 2014 fell short of expectations:
www.bloomberg.com/bw/articles/2014-11-13/obama-visits-myanmar-a-success-story-that-has-soured
3. The Burmese military still wages war against the Kachin ethnic group, many of whom are jade miners, who are addicted to heroin. New York Times quote, December 2014:
"Try digging all day with an iron rod and see how you feel."
BUM HKRANG, a jade miner and recovering addict in Myanmar who said he had discovered that using heroin helped him work 24 hours straight.
4. Unfortunately, Shan State farmers still plant opium poppies to survive. See NYTimes video at this link
5. Recent fighting in northern Shan State has forced thousands to flee to China:
http://www.irrawaddy.org/ burma/thousands-reportedly-cross-china-flee-fighting-airstrikes-shan-state.html
The good news: Thanks to your help, our projects in Thailand continue to thrive. We now support two migrant camp schools and give scholarships to many other Shan migrant children so they can attend Thai schools. (Josh Kletschka, who helped start Schools for Shan Refugees was in Thailand to monitor the projects this winter and is many of the photos.)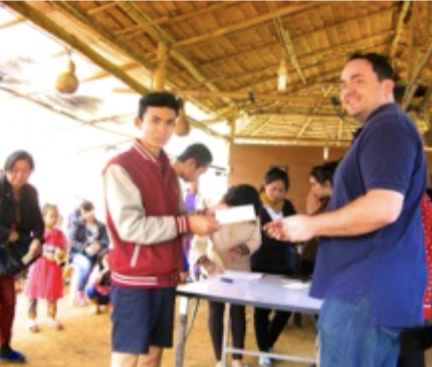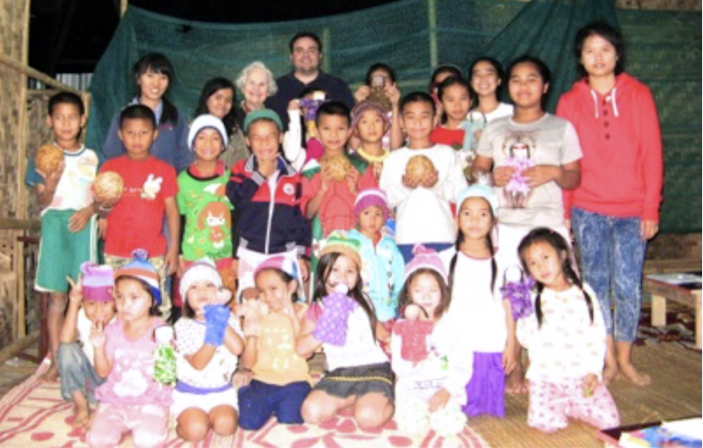 Above: View School, Shan construction workers' camp. There are 20 students at this school, but younger brothers and sisters occasionally attend also and are remarkably well behaved. The children are wearing hats made by Linda Rochester and friends from the UK. Some children have dolls made by Barbara Mankowski of Oregon, USA.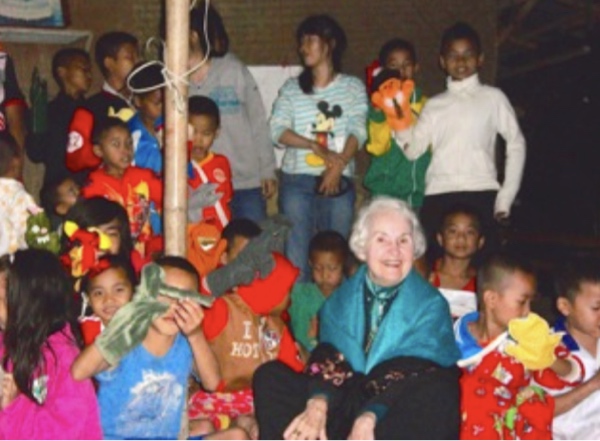 Above: Kan Kanook School (40 students), Shan Construction workers' camp on a day when they received hand puppets made by the generous women of the Unitarian Universalist Church of Underwood, MN.
Scholarship day at Poon Yaing Shan agricultural workers Camp. (54 students receive scholarships)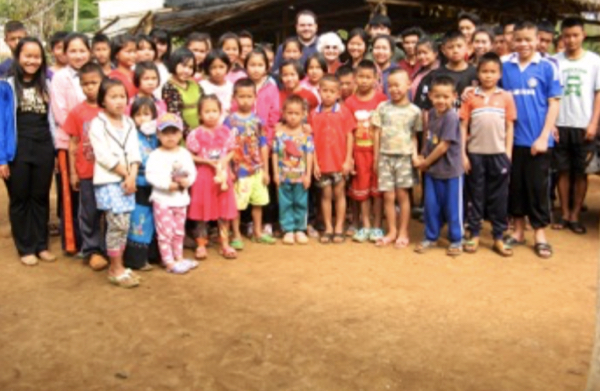 Many thanks to our generous donors who make hope of a better life possible for these hard-working Shan children and youth!
See you at the spring fundraiser May 5th. (Save the date!) More Information to follow.
Bernice Johnson
Schools for Shan Refugees
Ready to help us make a change?
We greatly appreciate your financial contribution to our important work. Click the donate button to submit your donation securely via PayPal.