Dear friends of Shan refugees:
Politics and racism have created great injustices in Burma (Myanmar) this year. Persecution of the Shan, Kachin, and Karen ethnic groups by the Burmese military has increased. And military actions against the Rohingya (Muslim) ethnic group have resulted in what "United Nations Secretary-General Antonio Guterres….has described as ethnic cleansing." Four hundred thirty thousand Rohingya have fled to Bangladesh this year, where they are also unwanted and where they live in abysmal conditions.
If you wish to read further about what is going on in Burma, here are a few websites:
http://www.independent.co.uk/news/world/asia/burma-latest-news-rohingya-muslim-children-starving-military-violence-un-agency-aung-san-suu-kyi-a7845641.html
https://www.irrawaddy.com/news/burma/shan-women-appeal-govt-support.html
At the same time, the Thai government has cracked down on Shan migrant workers, some of whom have been working without permits. Many have returned to their homes in Burma. The children of those who remain, and whom we have supported for the past years, continue to do exceptionally well.
We are particularly proud of our young Shan teachers, who do excellent work and are dearly loved by their students.
Poung Poung grew up in an agricultural workers' camp. We had a school in that camp for a while, but she was not allowed to study. She had to take care of her younger siblings, while her parents worked. When she was finally allowed to go to school, she completed twelve years of schooling in just four years. She now teaches at our schools and is studying for the GED, so she can attend university. Here is a photo of her with a few of her students after class.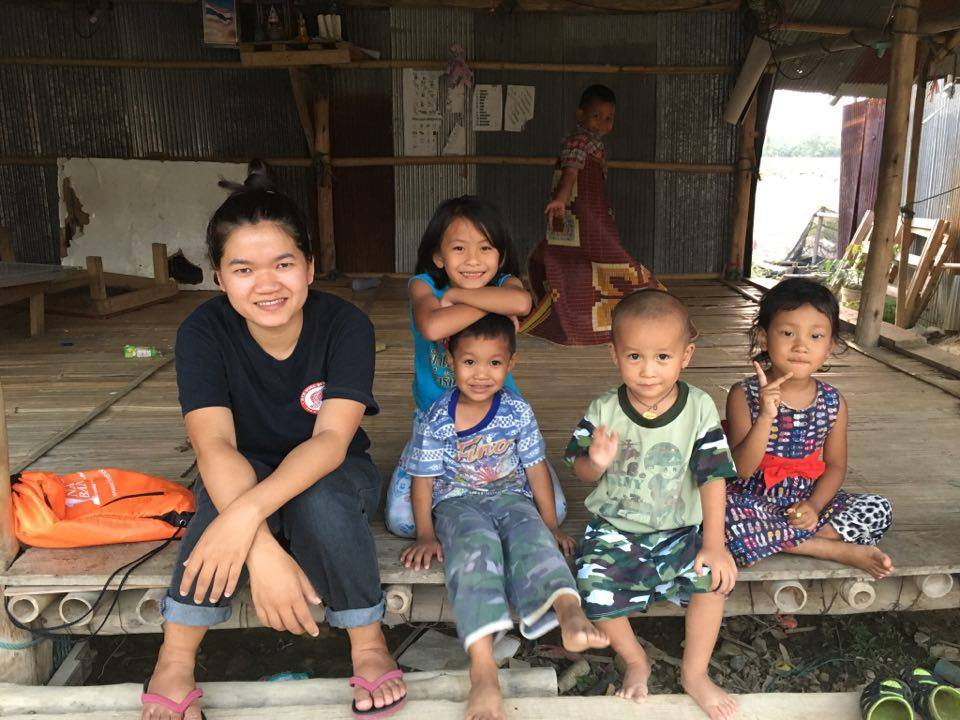 Teacher Ae Ying says: "When I was in the sixth grade in school, my mother passed away. After my mother passed away, I did my best to stay in school. However, it was so hard because of our financial situation, so I left school in seventh grade and followed my father to Thailand. While living in Thailand for many years as a migrant worker, I did not have a chance to go to school because I had to work to support my family." Ae Ying got some training with Shan Youth Power, the group I helped my former students start in 2002. Then she started teaching in our migrant camp school. She now attends Payap University in Chiang Mai as well as teaching in our schools. Here is a photo with some of her students.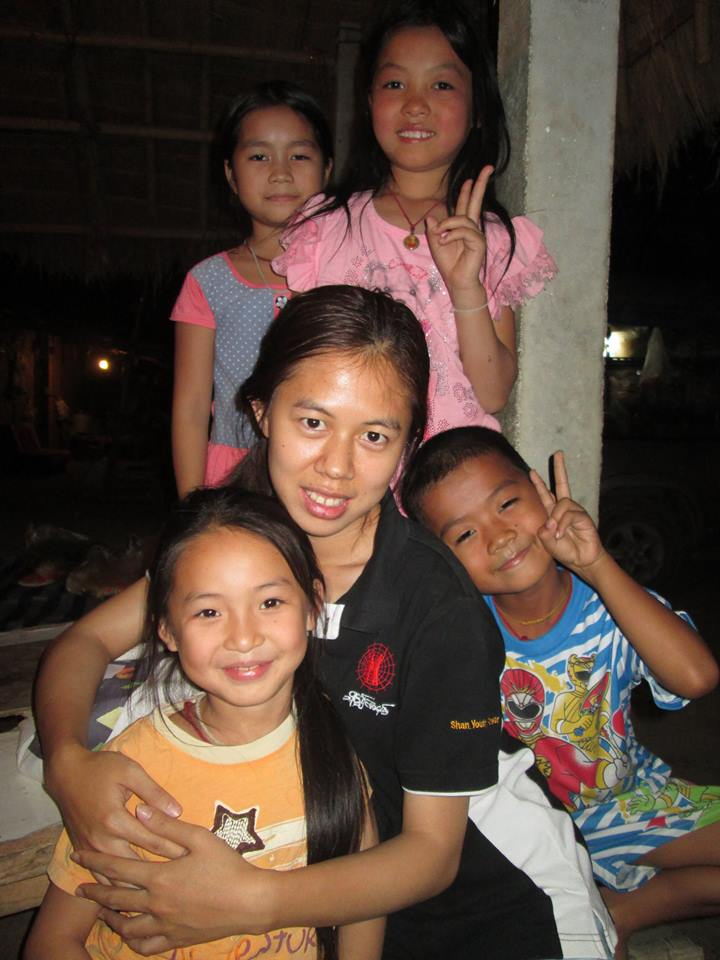 Two of our teachers call themselves "Ying," which means "young woman" in Shan. One of the Yings says her name is "just Ying," and that is the young woman of whom I now speak. Ying grew up in an agricultural workers' camp and came to my attention when she was a young girl, when one of our teachers told me she excelled in English and that she had written a "perfect" English essay. She got scholarships from us so she could attend high school; received some training with the Shan Youth Power group and taught at our migrant schools for some years. Then she studied for the GED and was accepted into a Nurses' Training Program at Chiang Mai University. She recently received her nurse's "cap and pin" which allows her to study and practice on the hospital wards at the same time. She no longer has time to teach, but is supported by the Shan teachers who attended her award ceremony.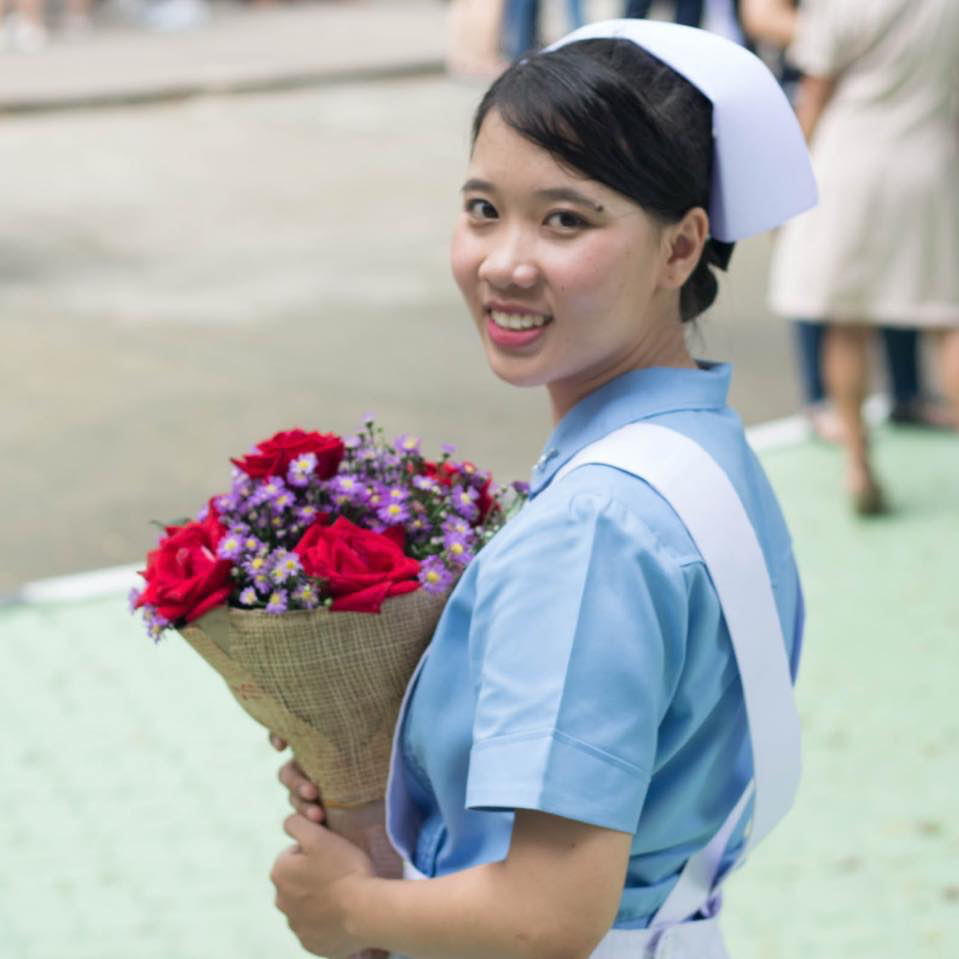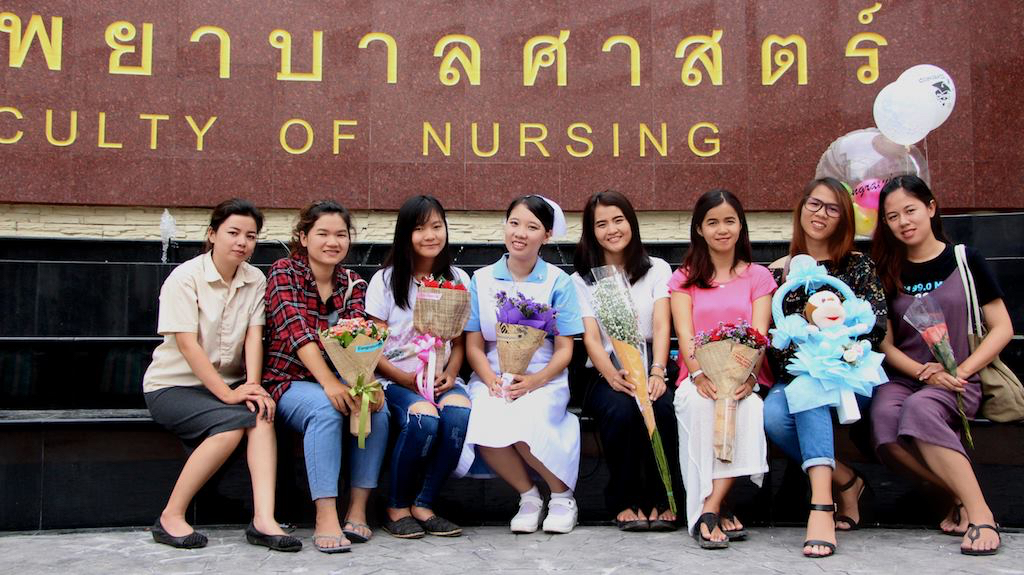 Ying Kawn Tai, the second Ying in our program, is one of our head teachers. Like Ae Ying, Ying Kawn Tai was orphaned at an early age.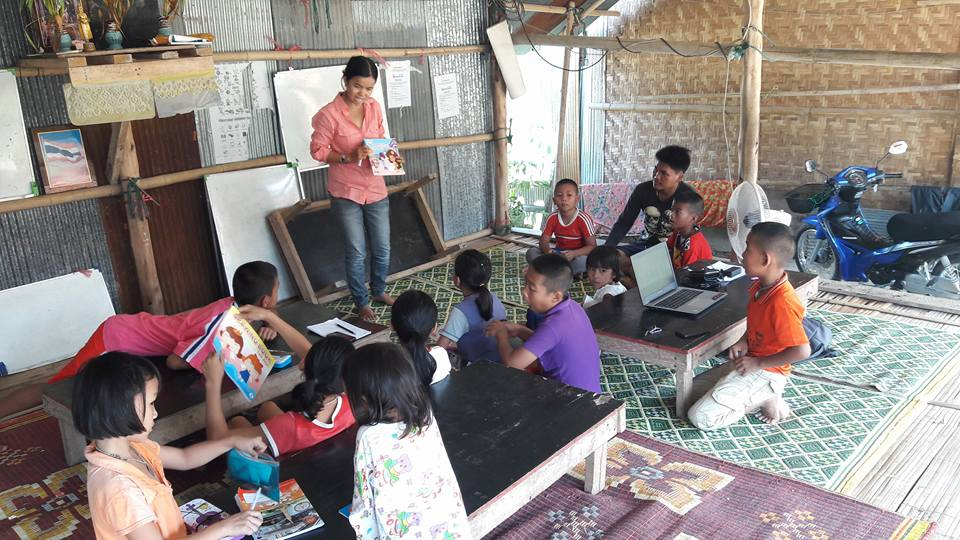 She worked as a teacher for us in order to make money for university tuition, and is now our only teacher with a university degree. Here she is at work (above) and in a second photo with our male male head teacher, Myo Aung. They are passionate about helping Shan children get an education.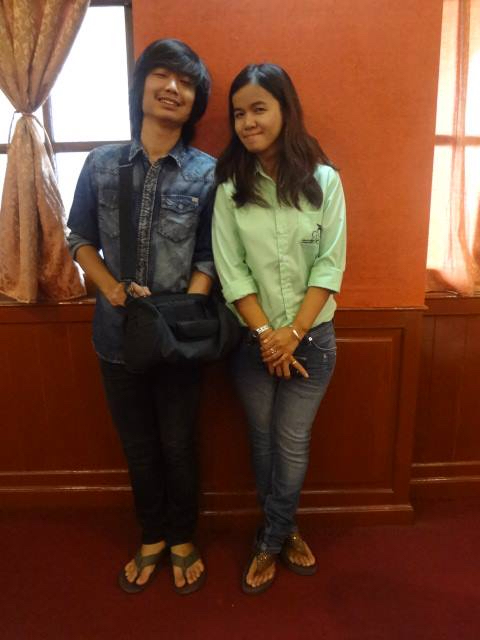 How to help the teachers help the children:
Cost to attend a migrant camp school for one year: $140.00 per student.
Cost for uniforms and books for primary students in a Thai school: $30.00 per student. (Most of our students also attend Thai schools during the day.)
Scholarships for high school and vocational school students are in the amounts of 2,000 baht, 4,000 baht, 6,000 baht and 8,000 baht, depending primarily upon the distance students must travel. Presently, there are approximately 34 Thai baht in one US dollar, so in US dollars they range from about $60.00, to $118.00, $176.00, to $235.00 per student.
If you have been wanting to help the Shan, but haven't done so yet this year, you may send a check to:
Bernice Johnson
Schools for Shan Refugees, Inc. 2928 Dean Parkway, 3A Minneapolis, MN 55416
Or you can donate through Pay Pal at our website: www.shanrefugeeschools.org
Many thanks for your support over the years.
Sincerely,
Bernice Johnson, President Schools for Shan Refugees, Inc.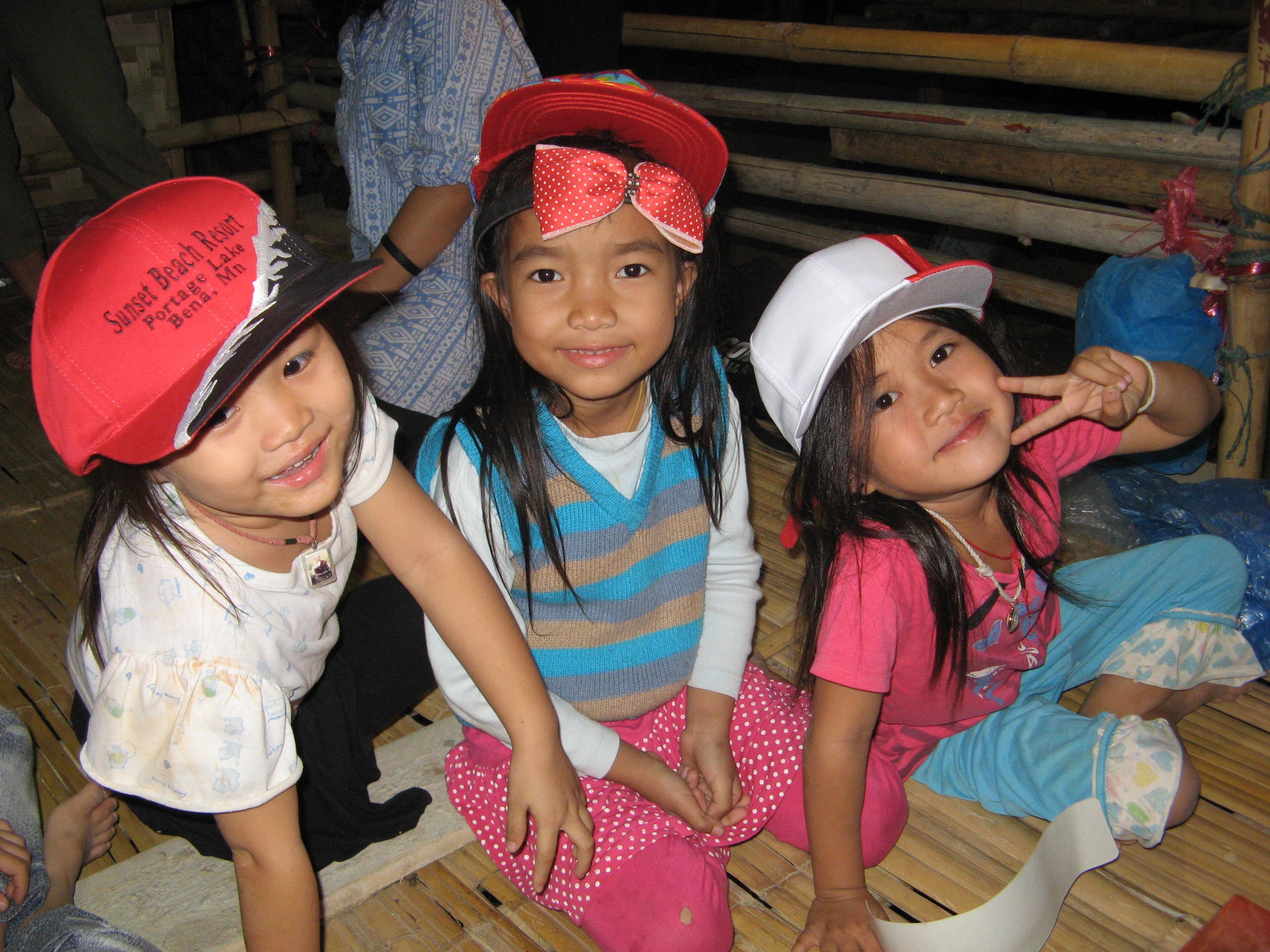 Ready to help us make a change?
We greatly appreciate your financial contribution to our important work. Click the donate button to submit your donation securely via PayPal.