Dear Friends of Shan Refugees,
Here is an update on some of my time with Shan refugees in Thailand.
1. Pi Mok, a camp for construction workers, is the first school we started for Shan refugees. Twenty families had left for other construction sites the day I visited the school, which meant the remaining children had lost their closest friends and were very sad. Between 15 and 20 children attend this bamboo hut school, which is situated in the shadow of more elegant homes their parents have built for their well-to-do Thai neighbors. Still, it is a haven of sorts, a place for the children to study English, Shan, their native language, which is not allowed in Burmese schools, and basic math. A place for them to feel special. We will be supporting the school again in 2010.
2. The Poon Yaing Refugee School has been located at an agricultural sharecroppers' site, where they earned the equivalent of $75.00 to $100.00 U.S. dollars per month. But like most countries Thailand is having economic problems. Thai landowners decided to solve their problem by no longer allowing refugees to be sharecroppers; they will move them to a different work site and hire them for hourly wages. It's hard to imagine how much lower their income will be under this new plan.
In 2009 we paid one-half of the expenses for thirty-five children in this camp, so they could attend Thai schools. In 2010, we plan to pay one-half of Thai school expenses for fifty children. Below is a photo of some of them in their school, which they had decorated for Christmas.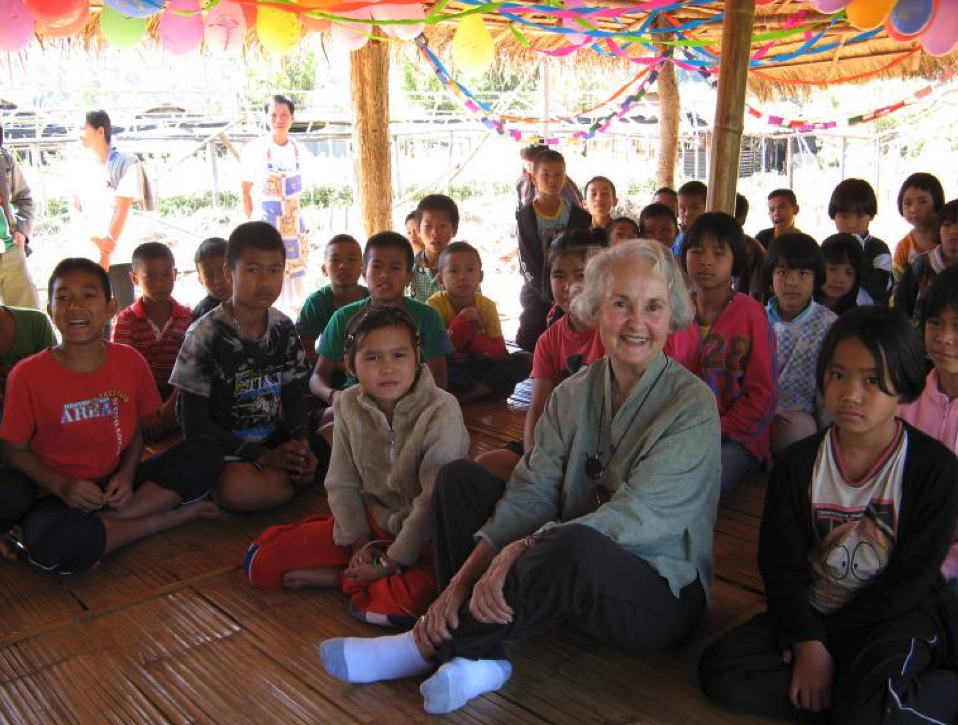 3. The Orphan Project: In December 2009, I traveled to a camp for displaced people from Shan State, people whom the Burmese military has driven off their land and out of their homes. Three thousand of them cluster together in the mountains just at the edge of Shan State next to the Thai border, where they are watched by Burmese soldiers on one side and Thai soldiers on the other, guarded, to the extent possible, by the Shan State Army South.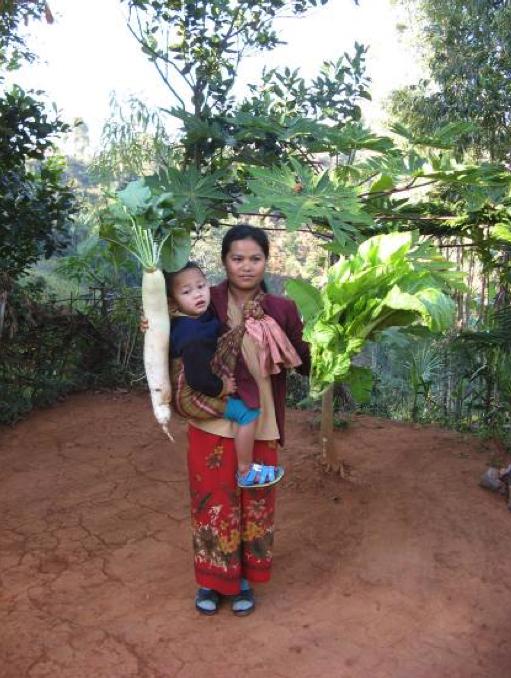 There are eighty-three orphans in this camp, the victims of The Burmese military's undeclared war on the Shan. Because the displaced are not technically classified as refugees, they get no international aid. A charitable organization based in Thailand provides them with seeds to grow vegetables, at which they excel (see the giant radish in photo on right); they get rice from another organization.
The school principal at this camp said the people who live there are sending six of the orphans to a Thai school, a sacrifice because it is so difficult for the displaced to earn money. The reason these particular six orphans are being sent to Thai school, according to the principal, is because "they are a little bit smart and try very hard."
In 2010, we will support the six orphans' education in a Thai school, and some of their food and clothing needs. See their photo below: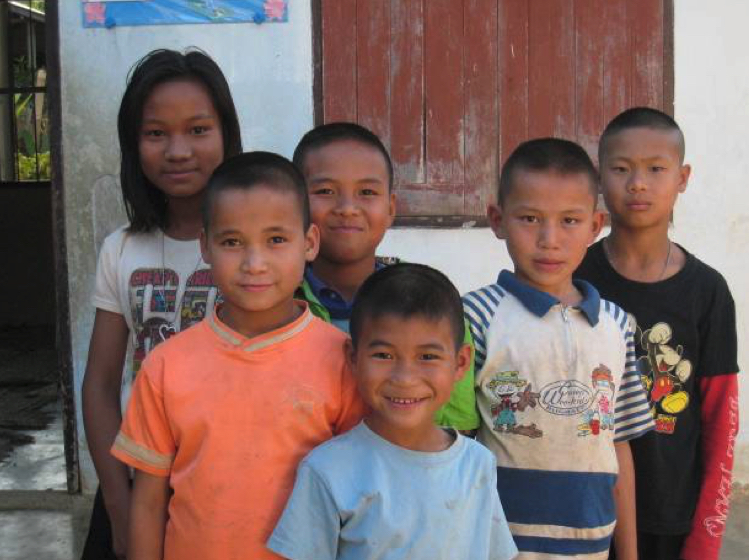 Although we fell short of our fund-raising goals this year, some of the donations we received came with heart-warming stories, such as that of a middle-school girl in Wyoming , who brought her Christmas money to her counselor saying she wanted to give it to Shan children. In deciding to use donors' money as we are, we kept that young girl in mind and tried to reach as many refugee children as possible. Many thanks for your support!
I look forward to seeing you after I return to Minnesota in March.
Bernice
Ready to help us make a change?
We greatly appreciate your financial contribution to our important work. Click the donate button to submit your donation securely via PayPal.